Various bushwick is melting volume 1
The LIRR/New York and Atlantic Railway Bay Ridge Branch Virtual Tour : In the summer of June of 2000, The New York Connecting Railroad Society held the New York Connecting Railroad/New York and Atlantic Railway tour. Tour Chairman Bernard Ente ran the event where train enthusiasts, historians, and urban explorers were able to ride a New York and Atlantic diesel train from Fresh Pond Yard in Queens to the Bay Ridge Yard in Brooklyn. The LIRR abandoned passenger service on the Bay Ridge Branch in 1925, and there have only been a couple of times when the public has the opportunity to ride on this branch. Photo: Members of the New York Connecting Railroad Society board the New York and Atlantic diesel in Queens. The Route of the Planned Cross-Brooklyn Expressway Virtual Tour: The Cross-Brooklyn Expressway was a controversial highway project that was recommended by New York City arterial coordinator Robert Moses. The Cross-Brooklyn Expressway took on many forms in its various route designs during the planning stages. examines the routing of the Cross-Brooklyn Expressway from the its starting point at Gowanus Expressway in Bay Ridge Brooklyn to the interchange at the Belt Parkway by JFK Airport in Queens. This tour attempts to trace the route of the planned Cross-Brooklyn Expressway, utilizing planning facts gleaned from Steve Anderson's excellent web site. We examine such aspects as route planning, route design, and engineering aspects of the proposed expressway. Along our tour, we encounter rough terrain, vestiges of an old freight railway line, and even some wild dogs!!
On April 18, 1835, the village of Williamsburg was extended eastward to Bushwick Avenue and to Flushing Avenue on the Southeast (then known as Newtown Road). The region that is now circumscribed on the west by Union Ave, on the south by Broadway, then along Flushing Avenue to Bushwick Avenue on the east and on the north (approximately) by the Newtown Creek was designated as the Third District of the Village of Williamsburg in 1835. [3] At this time, the three districts of Williamsburg were more commonly known as the North Side, South Side, and the New Village. The names "North Side" and "South Side" remain in common usage today, but the name for the Third District has changed often. The New Village became populated by Germans and for a time was known by the sobriquet of "Dutchtown". In 1844, Williamsburg separated from the Town of Bushwick and became the Town and Village of Williamsburg. Parts of the Third District were known as "Irish Town" and "The Green" during the latter half of the 19th century. [1]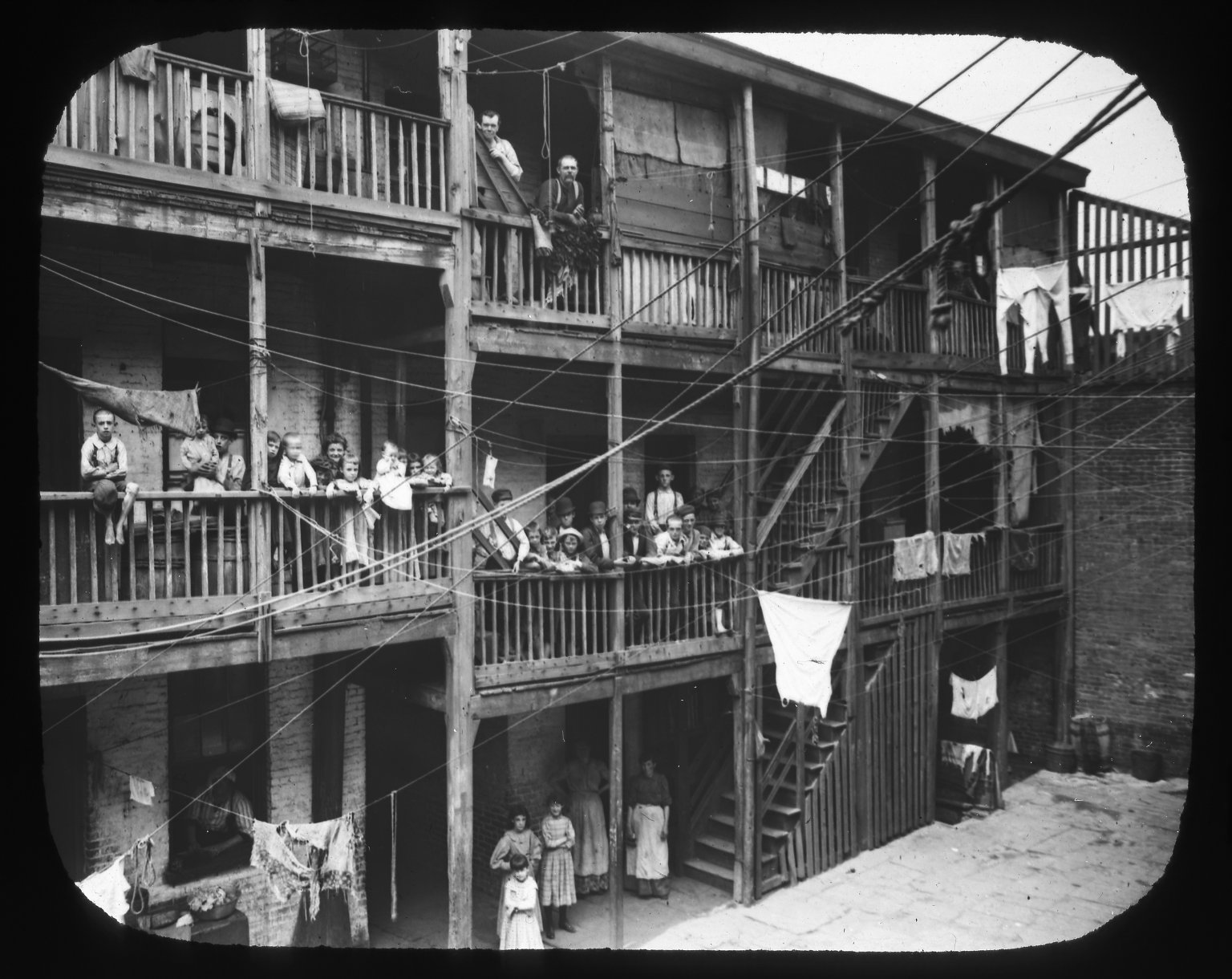 hjdzf.hytekhosting.us